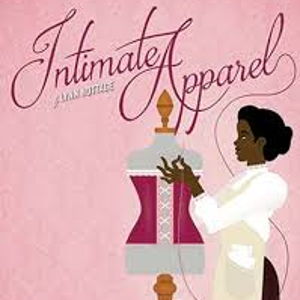 I come here from North Carolina at seven
See more monologues from Lynn Nottage
---
---
Basics
Scene
Act Two, Scene One,
Time & Place
A boarding house, evening, Lower Manhattan, 1905,
---
Monologue Context
Esther Mills, an African-American seamstress working in New York City in 1905, has
Monologue Text
I come here from North Carolina at seventeen after my mother died of influenza. God bless her loving spirit. My father died two years later, he was a slave you see and didn't take to life as a freeman. He'd lost his tongue during a nasty fight over a chicken when I was a baby, so I never heard him speak, no complaints, no praise, no gentle words, no goodbye. He was… silent. Broken really. I come to this city by myself, worked my way North little by little, picking berries in every state until I get here. An old woman in the rooming house teach me to sew intimate apparel, saying folks'll pay you good money for your discretion. It was just about the best gift anybody give me. It was as though God kissed my hands when I first pulled the fabric through the sewing machine and held up a finished garment. I discovered all I need in these fingers. I wanted you to know that about me.
Nottage, Lynn. Intimate Apparel. Dramatists Play Service, New York, NY, 2005. pp. 37-38.
---
---
Useful Links
---
Sorry! We don't currently have any useful links for this guide.
All monologues are property and copyright of their owners. Monologues are presented on StageAgent for educational purposes only.