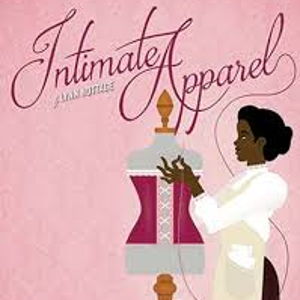 She a real madam. "Yuh working, George?"
See more monologues from Lynn Nottage
---
---
Basics
Scene
Act Two, Scene Two,
Time & Place
A boarding house, Lower Manhattan, 1905,
---
Monologue Context
George Armstrong is an African-Caribbean man, a native of Barbados, who has been a
Monologue Text
She a real madam. "Yuh working, George?" "Oh, nuh." I ain't been this idle since a boy in St. Lucy. But that busylickum ain' 'ear nothing. I got me pats on the back from white engineers, and a letter of recommendation from the Yankee crew chief heself. But 'ere, I got to watch buildings going up left and right, steel girders as thick as tamarind trees, ten, twelve stories high. Thursday last I stood all day, it cold too, waitin' for the chief, waiting to interview. Do yuh have tools, boy? Yes! Do yuh know how to operate a machine, boy? Yes. But 'e point just so to the Irishmen, the German and the tall Norwegian who's at least fifty years plus five. And I got more experience than the lot. I tell 'e so. Next time, 'e say. Next time, George. Can you believe?
Nottage, Lynn. Intimate Apparel. Dramatists Play Service, New York, NY, 2005. pp. 40.
---
---
Useful Links
---
Sorry! We don't currently have any useful links for this guide.
All monologues are property and copyright of their owners. Monologues are presented on StageAgent for educational purposes only.