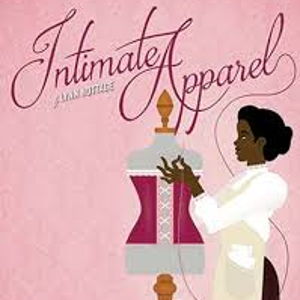 He ain't nobody really, but he real swee
See more monologues from Lynn Nottage
---
---
Basics
Scene
Act Two, Scene Four,
Time & Place
Mayme's room, a brothel, Lower Manhattan, 1905,
---
Monologue Context
Mayme is an African-American woman, a talented piano player, working as a prostitute
Monologue Text
He ain't nobody really, but he real sweet. Like a schoolboy, almost. We call him Songbird, 'cause he sing to speak. He come in like all them others. Hands crude and calloused, a week's wage in his pockets. But when we done I didn't want him to leave and I asked him to have a drink. Fool drunk up all my liquor, but it ain't bother me. In fact I was fixin' to run out and get some more, but he placed his hands around my waist, real gentle and pulled me close. I actually wanted him to kiss me, I didn't even mind his sour tongue in my mouth, I wanted him there, inside me. He ain't like a lot of the colored men who pass through here with anger about their touch. He a gentleman. Comes three times a week on schedule like the iceman. He was here last night until midnight, but he don't ever stay later. He just leaves his scent, which lingers until two a.m. or three, and I lie awake until it disappears.
Nottage, Lynn. Intimate Apparel. Dramatists Play Service, New York, NY, 2005. p. 47.
---
---
Useful Links
---
Sorry! We don't currently have any useful links for this guide.
All monologues are property and copyright of their owners. Monologues are presented on StageAgent for educational purposes only.