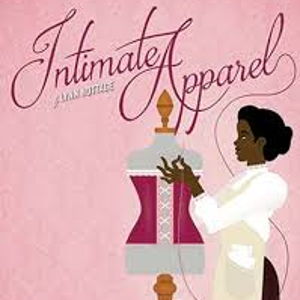 I didn't write them letters. I said I di
See more monologues from Lynn Nottage
---
---
Basics
Scene
Act Two, Scene Four,
Time & Place
A Boarding house, Lower Manhattan, 1905,
---
Monologue Context
Esther Mills, a seamstress living and working in New York City, has married George,
Monologue Text
I didn't write them letters. I said I didn't write them letters. All this time I was afraid that you'd find me out. This good noble man from Panama. I have all of your letters here. I look at them every day. I have one that looks as though it's weeping, because the words fade away into nothing, and another that looks as though it's been through a hard day, because there's a smudge of dirt in each corner, and it smells of kerosene and burnt sugar. But I can't tell you what it say, because I don't read. I can't tell whether there are any truths, but I keep them, 'cause George give me his heart, though it covered in mud and filthy, but he give it to me in one of these letters. And I believed him. I believed him! But you ain't the man in these letters, because that gentleman would have thanked me. Who wrote them letters, George? Tell me! YOU TELL ME! I ain't really Mrs. Armstrong, am I? I been holding on to that, and that woman ain't real. We more strangers now, than on the eve of our wedding. At least I knew who I was back then. But I ain't gonna let you hurt that woman. No! She's a good decent woman and worthy. Worthy!
Nottage, Lynn. Intimate Apparel. Dramatists Play Service, New York, NY, 2005. pp. 51-52.
---
---
Useful Links
---
Sorry! We don't currently have any useful links for this guide.
All monologues are property and copyright of their owners. Monologues are presented on StageAgent for educational purposes only.