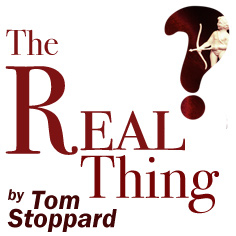 Is that what this is all about? That's t
See more monologues from Tom Stoppard
---
---
Basics
Scene
Act One, Scene Four
Time & Place
London, 1980's
---
Monologue Context
Annie, a London actress, is rehearsing lines for her upcoming production of Miss
Monologue Text
Is that what this is all about? That's true, I don't mind. Why is that? It's because I feel superior. There he is, poor bugger, picking up the odd crumb of ear wax from the rich man's table. You're right. I don't mind. I like it. I like the way his presumption admits his poverty. I like him, knowing that's all there is, because you're coming home to me and we don't want anyone else.
I love love. I love having a lover and being one. The insularity of passion. I love it. I love the way it blurs the distinction between everyone who isn't one's lover. Only two kinds of presence in the world. There's you and there's them.
I love you so.
Stoppard, Tom. The Real Thing. Faber and Faber, 1982, pp. 42-43.
---
---
Useful Links
---
Sorry! We don't currently have any useful links for this guide.
All monologues are property and copyright of their owners. Monologues are presented on StageAgent for educational purposes only.
Half-Price Ticket Hot Sellers