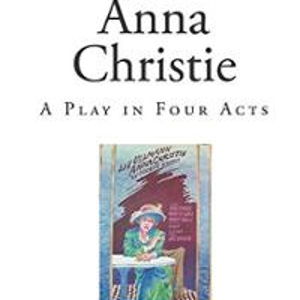 You can go to hell, both of you! [_There
See more monologues from Eugene O'Neill
---
---
Basics
---
Monologue Context
Anna has been listening to her father, Chris, and Mat Burke fight over her future.
Monologue Text
You can go to hell, both of you! [There is something in her tone that makes them forget their quarrel and turn to her in a stunned amazement. ANNA laughs wildly.] You're just like all the rest of them—you two! Gawd, you'd think I was a piece of furniture! I'll show you! Sit down now! [As they hesitate—furiously.] Sit down and let me talk for a minute. You're all wrong, see? Listen to me! I'm going to tell you something—and then I'm going to beat it. [To BURKE—with a harsh laugh.] I'm going to tell you a funny story, so pay attention. [Pointing to CHRIS.] I've been meaning to turn it loose on him every time he'd get my goat with his bull about keeping me safe inland. I wasn't going to tell you, but you've forced me into it. What's the dif? It's all wrong anyway, and you might as well get cured that way as any other. [With hard mocking.] Only don't forget what you said a minute ago about it not mattering to you what other reason I got so long as I wasn't married to no one else.
---
---
All monologues are property and copyright of their owners. Monologues are presented on StageAgent for educational purposes only.
Half-Price Ticket Hot Sellers
Jun 22 - Jul 29
Scottsdale, AZ
Full Price: $28
Our Price: $14