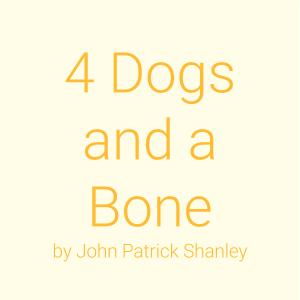 ---
---
Basics
Time & Place
A bar, Los Angeles, the present.
---
Monologue Context
Collette and Victor have been drinking heavily to top off an already rough evening
Monologue Text
Start: Why would you? I shudder when I think of going home. I got this guy in my apartment. Mark. I'm supposed to marry him.
[... ... ...]
End: I can't believe I started off as a little girl! At this point, I feel like I hatched out of a leathery egg in some stinking bog in the Congo!
For full extended monologue, please refer to clips or the script edition cited here: Shanley, John Patrick, 4 Dogs and a Bone, Dramatists Play Service, 1995, pp. 34-43.
---
---
Useful Links
---
Sorry! We don't currently have any useful links for this guide.
All monologues are property and copyright of their owners. Monologues are presented on StageAgent for educational purposes only.