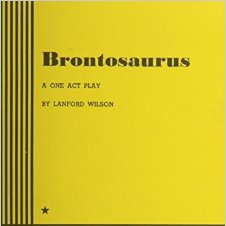 Start: I was standing at the side of the
See more monologues from Lanford Wilson
---
---
Basics
---
Monologue Context
Finally talking more than 1 or 2 word responses for the first time in the play, the
Monologue Text
Start: I was standing at the side of the house. I don't remember what I had been doing. I don't remember anything before, immediately before, or immediately after.
[... ...]
End: I wasn't me. I was them. I was they. Which is grammatically correct? . . . I've not tried to explain the experience before, but you asked -
For full, extended monologue, see:
Wilson, Lanford. Brontosaurus. Dramatists Play Service, 1978.
---
---
Useful Links
---
Sorry! We don't currently have any useful links for this guide.
All monologues are property and copyright of their owners. Monologues are presented on StageAgent for educational purposes only.