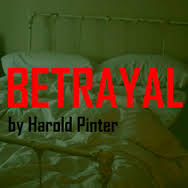 Well, to be brutally honest, we wouldn't
See more monologues from Harold Pinter
---
---
Basics
Time & Place
Robert and Emma's house, their living room, 1974, Autumn
---
Monologue Context
This monologue takes place at the end of a scene where Jerry, Emma's lover and
Monologue Text
Well, to be brutally honest, we wouldn't actually want a woman around, would we, Jerry? I mean a game of squash isn't simply a game of squash, it's rather more than that. You see, first there's the game. And then there's the shower. And then there's the pint. And then there's the lunch. After all, you've been at it. You've had your battle. What you want in your pint and your lunch. You really don't want a woman buying your lunch. You don't actually want a woman within a mile of the place, any of the places, really. You don't want her in the squash court, you don't want her in the shower, or the pub, or the restaurant. You see, at lunch you want to talk about squash, or cricket, or books, or even women with your friend, and be able to warm to your theme without fear of improper interruption. That's what it's all about. What do you think, Jerry?
Pinter, Harold. Betrayal Faber & Faber, 2013, p.57
---
---
Useful Links
---
Sorry! We don't currently have any useful links for this guide.
All monologues are property and copyright of their owners. Monologues are presented on StageAgent for educational purposes only.