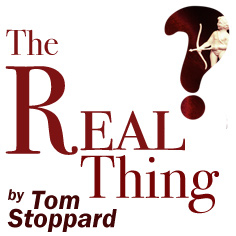 Start: Henry: You...
Act Two, Scene Five
---
---
Basics
Time/Place
London, 1980's, contemporary
Act/Scene
Act Two, Scene Five
Scene Context
At this point in the play, Annie and Henry have been living together as a couple for
Scene Text
Start: Henry: You're not going to do this, are you?
Annie: Why not?
Henry: It's no good.
End: Henry: Not that anyone will get the chance, because it's half as long as Das Kapital and only twice as funny. I also think you should know better.
Stoppard, Tom. The Real Thing. Faber and Faber, 1982, pp. 48-50.
Useful Links
---
Sorry! We don't currently have any useful links for this guide.
All scenes are property and copyright of their owners. Scenes are presented on StageAgent for educational purposes only.