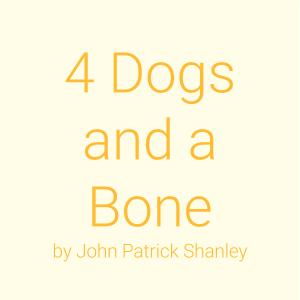 Start: Collette...
Act Two, Scene 1.
---
---
Basics
Time/Place
A makeup trailer, a location film set, Los Angeles, the present.
Act/Scene
Act Two, Scene 1.
Scene Context
The stage has been set; both Brenda and Collette have made their cases to Bradley
Scene Text
Start: Collette: Brenda. Brenda. Brenda. BRENDA! Brenda: Did you say something? Collette: No. Brenda: How's my wig?
End: Collette: Oh. Alright, let's talk script. And then we'll make our move. (Collette picks up a blouse.) Is this your blouse? Brenda: Oh, yeah. Collette: Good. (Collette stuffs it in the garbage can.) Really fine fabric is great for absorbing a smell.
Shanley, John Patrick, 4 Dogs and a Bone, Dramatists Play Service, 1995, pp. 34-43.
Useful Links
---
Sorry! We don't currently have any useful links for this guide.
All scenes are property and copyright of their owners. Scenes are presented on StageAgent for educational purposes only.