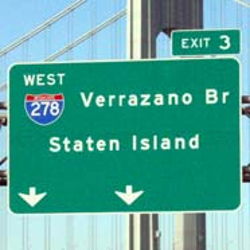 A knock at the do...
Act 1
---
---
Basics
Time/Place
An apartment on Staten Island, Present Day
Scene Context
One year ago, Anna left her husband, Paul, and moved across the country to start up
Scene Text
A knock at the door.
A beat.
Another knock, louder this time.
ANNA, early 20s, rushes in from an adjoining bedroom.
She hisses towards the door.
ANNA One minute!
Anna goes to her purse and digs out a five dollar bill. She goes to the door and swings it open.
ANNA Sorry, I was--
Outside the door stands PAUL, flanked by ALEX, both early 20s.
A beat.
ANNA Hi.
PAUL Hi.
ANNA (re: the bill in her hand) I thought you were someone else.
PAUL I bet.
ALEX Hey, Anna.
Anna nods to Alex.
A long beat.
PAUL Can we come in?
ANNA Sure.
Anna steps aside and Paul and Alex enter the apartment.
Paul takes it in.
PAUL When I heard you went to New York, this isn't what I expected.
ANNA It's cheap. Well, cheaper. Than other places.
PAUL It doesn't feel like New York.
ANNA Well, it is.
PAUL It's
Useful Links
---
Sorry! We don't currently have any useful links for this guide.
All scenes are property and copyright of their owners. Scenes are presented on StageAgent for educational purposes only.