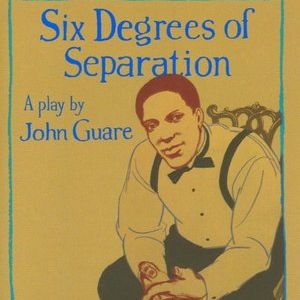 ---
---
Basics
Time/Place
Ouisa and Flan's lavish apartment overlooking Central Park, New York City, 1990.
Scene Context
This scene is the climax of Six Degrees, with Paul bound tightly by his own mistakes
Scene Text
Start: Ouisa: Don't hang up! PAUL? Are you there? PAUL? You made him hang up--
End: Ouisa: We'll have a wonderful life.
Guare, John, Six Degrees of Separation, Vintage Books, 1994, pp. 106-115.
Useful Links
---
Sorry! We don't currently have any useful links for this guide.
All scenes are property and copyright of their owners. Scenes are presented on StageAgent for educational purposes only.