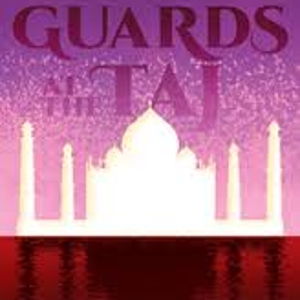 Start: Humayun: B...
Act One, Scene Three
---
---
Basics
Time/Place
Agra, outside the Taj Mahal, 1648, nighttime,
Act/Scene
Act One, Scene Three
Scene Context
Humayun and Babur are best friends who work as palace guards for Shah Jahan, Emperor
Scene Text
Start: Humayun: BABUR! BABUR! BABUR! You're here. You're on time.
Babur: I had a terrible dream.
Humayun: I have some good news!
End: Humayun: You'll do three days and then you'll come out and it'll just be me and you. You and me. No more talk of Beauty. No more talk of killing the King. Okay? Okay. Okay. Guards! Guards! GUARDS!
Joseph, Rajiv. Guards at the Taj. Dramatists Play Service, New York, NY. 2015. pp. 31-39.
Useful Links
---
Sorry! We don't currently have any useful links for this guide.
All scenes are property and copyright of their owners. Scenes are presented on StageAgent for educational purposes only.