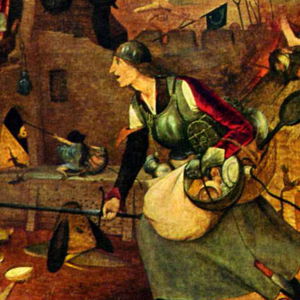 Start: Simon: Wha...
Act One
---
---
Basics
Time/Place
outside the palace of a small Caucasian village, daytime
Scene Context
Simon Shashava, a palace guard, has noticed a beautiful peasant girl, Grusha
Scene Text
Start: Simon: What, the young lady is not in church? Shirking? Grusha: I was dressed to go. But they needed another goose for the banquet. And they asked me to get it. I know about geese.
End: Grusha: Simon Shashava, you ought to be ashamed of yourself! To sit in a bush on a hot day and wait till a girl comes and dips her legs in the river! And I bet you bring a friend along too! Simon: I didn't bring any friend along!
Citation: Brecht, Bertolt. The Caucasian Chalk Circle. Translated by Eric Bentley, Minnesota: University of Minnesota Press, 1999, pp. 17-18.
Useful Links
---
Sorry! We don't currently have any useful links for this guide.
All scenes are property and copyright of their owners. Scenes are presented on StageAgent for educational purposes only.